This is what the wonderful women of Bloom Networking have to say about their experience...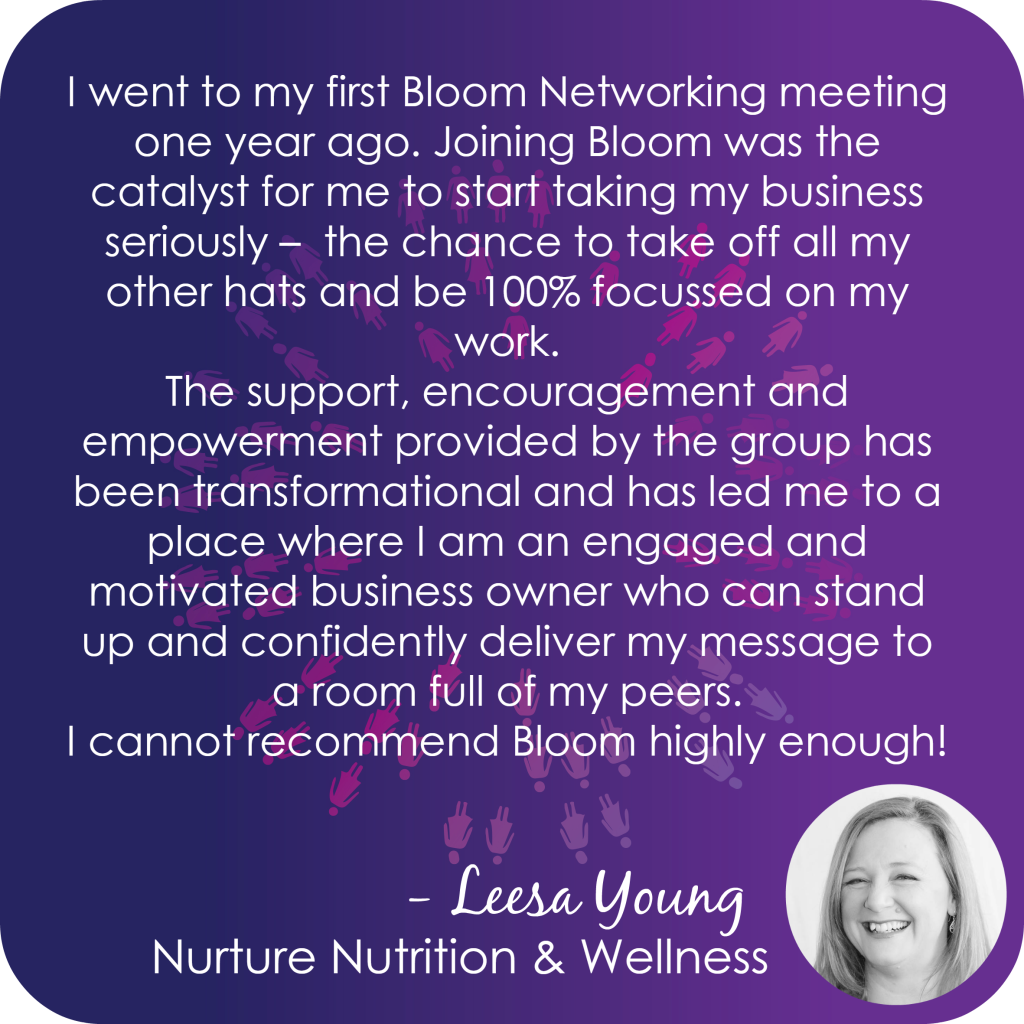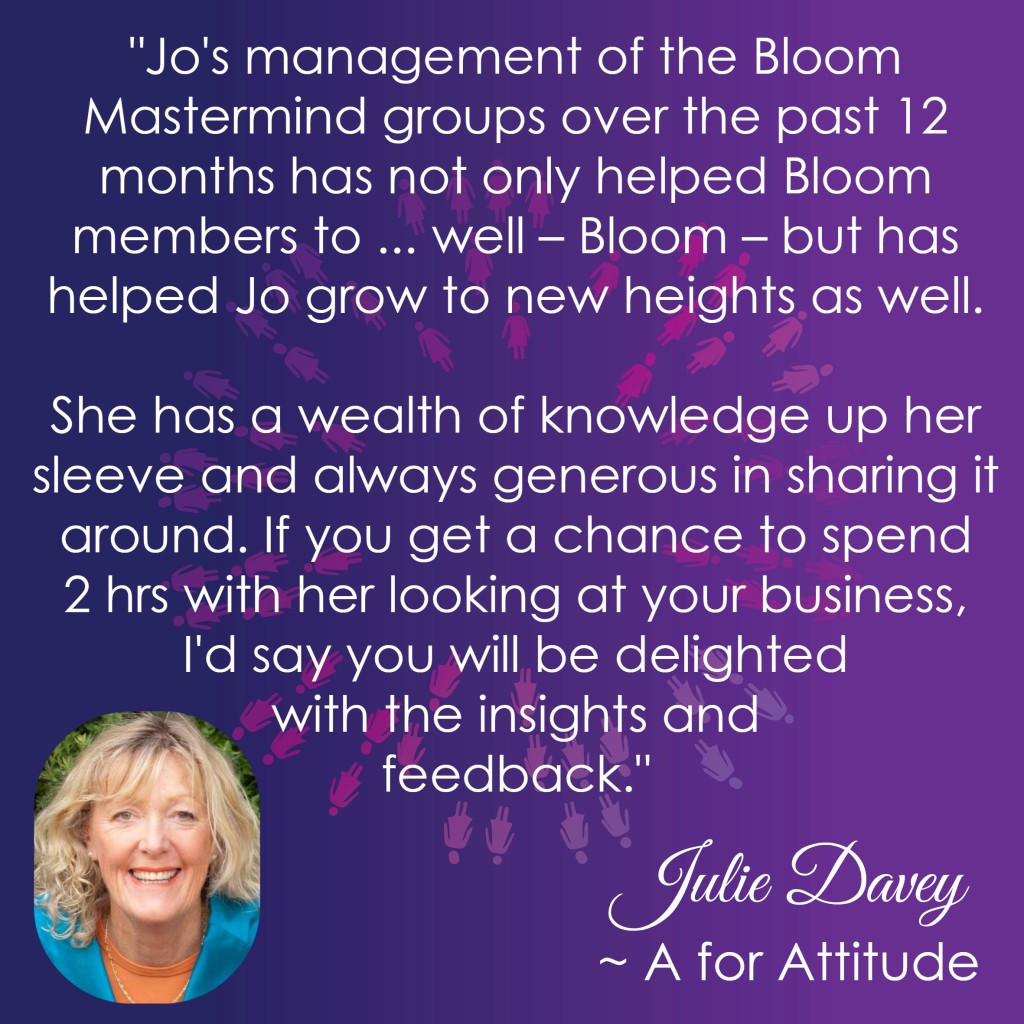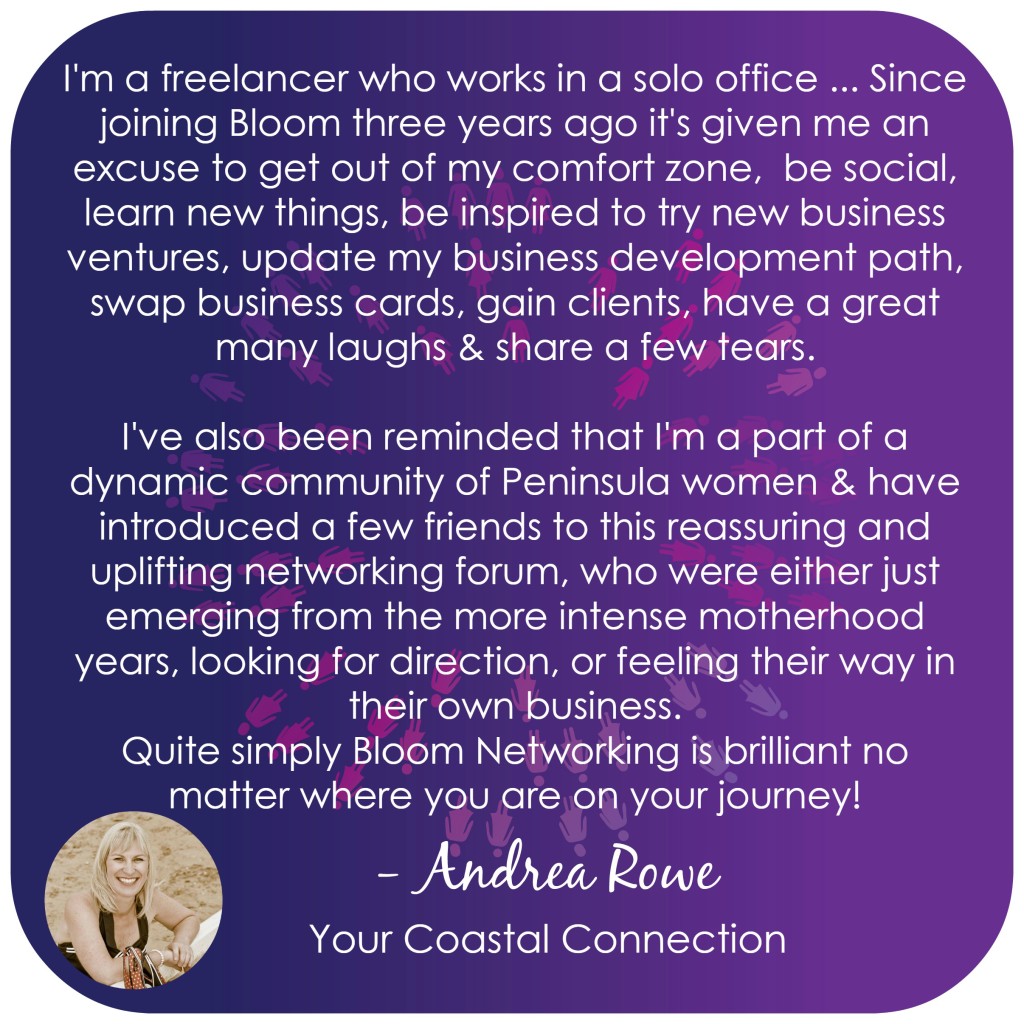 Testimonials
"Bloom Networking is full of great people who want to do well in life. I go each month so I can reset my business brain. There is always so much to learn, share and feel good about in a safe, positive and happy environment. Bloom and of course the brilliant Jo Schutt keep me believing…"  Charmaine Haegens, Outerbox Solutions.
"I love the online networking through the closed facebook group. It aids in building and maintaining the professional relationships. The education is definitely a key thing I love about Bloom, but at the same time there is a great vibe, lots of positivity and support within the group that I also really love!"
 - Rosie Fritsch, Opti Plumbing
As a solopreneur, the opportunity to gain the different perspectives of trusted others who have a good knowledge of my business is so very important and empowering for me. Jo facilitates Mastermind Group sessions for her Lily level Members and, in my opinion, if you have the opportunity to take part in one of these groups, consider yourself fortunate and well on the way to even higher peaks of success. Not all Mastermind Groups will offer this level of consideration and authenticity."
Julie Davey, author of A for Attitude & R for Richlife (among others)