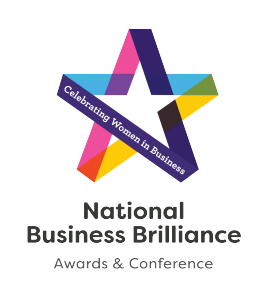 Welcome to Bloom Awards Australia - Celebrating Women In Business
Now in its 7th year, Bloom Awards Australia is a celebration of outstanding women in business.
It has recognised and celebrated 1000's of women in business Australia wide and internationally. Women with outstanding abilities from diverse backgrounds and a wide range of industries and services.
The awards give women a planform to tell their inspiring stories and celebrating their achievements. The Awards night is also an opportunity for attendees to network, listen to inspiring speakers while enjoying a night of food, entertainment, prizes and more.
(Nominate a woman of achievement or self-nominate)
Apply to become a judge or a sponsor
We have been celebrating amazing women in business for 6 years. That's 63 winners, 137 finalists and innumerable nominations.
The Awards Ceremony will be held in May 2020, and will feature 16 award category winners, 4 amazing speakers and networking galore on the day! The announcement of the winners will follow the speakers and entertainment -     it is a night of celebration and networking - culminating in awarding 16 amazing women in business as the best in their field.
We are so determined to ensure that women in business are recognised for the incredible job they do, that the Bloom Awards Australia are entirely judged. Our judges read and mark every entry and there is no social media voting; ensuring all winners are determined based on merit.
To ensure judging is completely fair, every category has it's own judging panel who use a scoring system to determine the winners. The panel is made up of the Award sponsor (a woman in business who has experience within the field and is managing the category) and two guest judges. Many of these judges of the years head up Oz-wide known businesses like Source Bottle, Whole Kids, What's On 4, The Entrepreneurial Mother, Virtually Yours, Fi Mims Photography and Fourzero.
Read on below for Awards categories, link to nominate, info and bookings for Awards Night and winners from previous years:
The categories are:
Best Life & Business Clarity sponsored by Merrin Munroe of Small Business Geeks
Best Juggler sponsored by Sarah Hudson of Peninsula Commercial Cleaning& Brilliant Home Loans
Most Influential Brand sponsored by Anne-Marie Cross of com
Outstanding Service-Based Business sponsored by Rosie Shilo of Virtually Yours
Innovation Excellence sponsored by Cath Connell of Wholehearted Marketing
Social Media Success Story sponsored by Samantha Jansen of Samantha Jansen Publishing
Client Delight Award sponsored by Fay Chan of Budgeting 123
Outstanding Web Presence sponsored by Julie Allen of biz yourself
Rising Star Award by Fi Mims of Fi Mims Photography

Writing Excellence Award sponsored by Sarah Garbuio of The Business Butler
Community-Minded Business Woman sponsored by Katrina Hart of Hart Health & Wealth
Direct Marketing/Party Plan Excellence Award sponsored by Fran Pratt of Kiss to Sell & Arbonne
Outstanding Home Based Business sponsored by
Family Business or Employee Excellence Award sponsored by
Sustainability Award sponsored by
Outstanding Health/Wellness Business Award sponsored by Georgie Mahmound of Transformational Health Hub
PAST WINNERS AND FINALISTS
WINNERS AND FINALISTS FOR 2018
WINNERS AND FINALISTS FOR 2017
WINNERS AND FINALISTS FOR 2016
WINNERS AND FINALISTS FOR 2015
WINNERS AND FINALISTS FOR 2014
Awards Ceremony
Event Details
Event: The Awards are a wonderful night of networking and fun, held cocktail style, semiformal dress code, with delicious cocktails on arrival and food included!
Date: Saturday, May 2020 TBC
Time:
4.30pm – 6.30pm  Book Launch
7.00pm to 9.45pm Award Winner Announcements, networking, speakers, authors, entertainment, food,  celebration, prize and more
Venue: Hawthorn Arts Centre, 360 Burwood Road, Hawthorn, Melbourne Vic (cnr Glenferrie and Burwood Rds)
Awards Tickets:
$75 Earlybird price (book before May 1, 10.00pm)
$85 Bookings from May 2 and at the door
TICKETS WILL BE AVAILABLE HERE
(please be aware there is a 50cent booking fee)
Getting there:
The Speakers & Networking
There will be 5 speaker on the night, made up of businesses who's main focus is to provide a help to women in business - be it direct help like sales, marketing, law or helping women in business to do their job as well as possible, including meal delivery, massage, naturopath and more. The speakers will not have businesses with services/products that are of a personal or household nature.
The main aim of the speakers will be to present and educational presentation, answer your questions, provide tips and advice - not to provide a sales pitch! So feel free to approach them for a chat.
Speakers have been scheduled for prior to the Awards ceremoney and will be covering topics from SEO to Standing out on FB to Marketing, Sales and more. The room holds 100 at a time so it will be a case of first-in gets a seat!
Click the link to see the Speaker and Workshop schedule.
Getting There:
Trams: 16 tram from Arts Centre/Fed Sq and get off at Glenferrie Station
Tram runs from Melbourne University via St Kilda, Caulfield and Malvern
Train: Catch Lilydale, Alamein or Belgrave trains and get off at Glenferrie
Parking: Parking behind Hawthorn Arts Centre via Oxley Road/James Street
Travelling from interstate: Need help with booking affordable flights or accommodation? Then contact Cath Graham of Travel Managers via email.