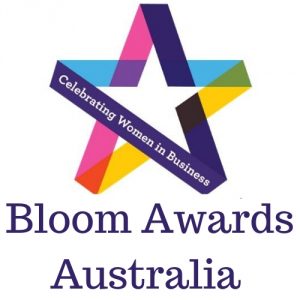 BLOOM AWARDS AUSTRALIA | Winners & Finalists 2019
To check out the details for Bloom Awards Australia 2020 Click Here
The BLOOM AWARDS AUSTRALIA are judged, there is no social media voting, so all winners will be determined based on merit.
The judging panel is made up of the Award sponsor (a business women who has experience within the field and is managing the category) and two guest judges.
MEET THE WINNERS AND FINALISTS IN 2019:
Congratulations to all the winners and finalists in 2019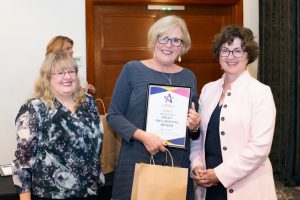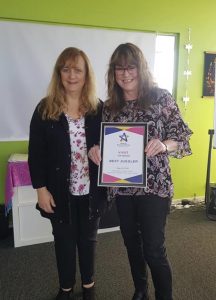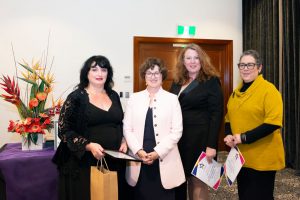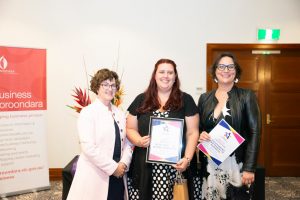 Innovative Excellence - sponsored by Cath Connell, Wholehearted Marketing
WINNER: Sarah Bruce - Drive Skills 4 Life
FINALISTS: Geraldine Lee - Willow Woods Bunny Boarding Emily Jones - My Birth Wishes
Guest judges: Monica Meldrum, Founder and Director of Whole Kids, Australia's award-winning provider of organic snack foods for children & & Carolyn Chambers, Founder and Director behind Fourzero; passionate about quality made products for the whole family and will never give up - whether it be IVF for 10 years to have our son or starting my business from scratch learning to sew!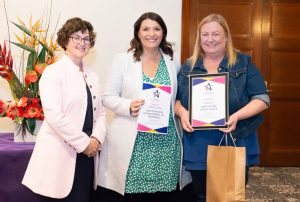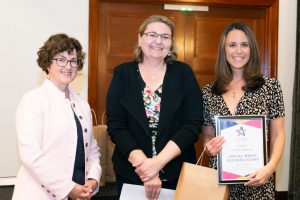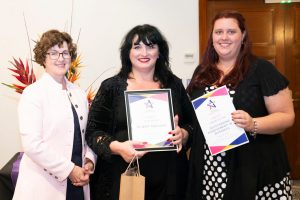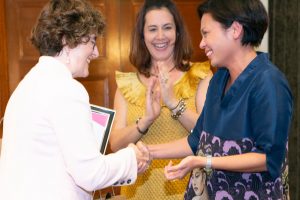 Writing Excellence Award - sponsored by Sarah Garbuio, The Business Butler
WINNER: Lee McCaffrey - Mac&Co Creative
FINALISTS: Kasey Baines Julie Richards - Freelancer
Guest judges: Emily Webb, Melbourne-based journalist and crime writer who also has a weekly podcast - Australian True Crime with Meshel Laurie on iTunes and Soundcloud & Bec Derrington, amazing biz mum and founder of SourceBottle.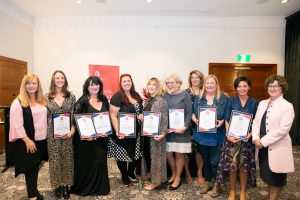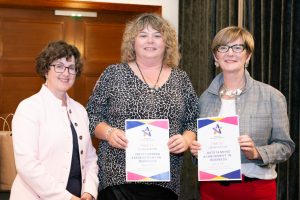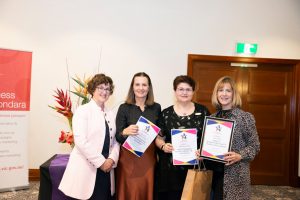 Categories & Sponsors/Judges 2019
PRIZES 2019
Prizes for the winners valued over $2,500 include:
Inspirational Celtic Tree of life silver necklace
Full-page brand profile about business, success and mum life or a full-page ad in one issue of Kid Magazine over the 2019 $350 OR fb live interview to over 10K audience with Tashia Searle of Bloom Awards Australia
A 12-month digital subscription to Kid Magazine. Includes 4 digital issues $20.00
Business package valued over $2,000 including:

Breakthrough Your Money Drama's e-Course from Anne-Marie Cross $106.70
Fi Mims Photography Gift Voucher worth $100
Website audit with Julie Allen, Biz Yourself, valued at $120
2-hour Wholehearted Marketing Strategy Session with Cath Connell, valued at $395
1-hour Sales coaching session with Frances Pratt, KISS to Sell $350
12 x 1 hour finance mentoring session, valued at $140
A copy of The Barefoot Investor book from Sarah Hudson valued at $29.95
$50 skincare/makeup gift voucher from Linda Clucas
$500 voucher towards publishing your story from Samantha Jansen, Samantha Jansen Publishing
A copy of How Courageous Fearless & Purpose-Driven Business Women Impact Society book, co-authored by Fay Chan, valued at $27.95
A copy of the Share Your Passion book, written by Renee Haseldine, valued at $30