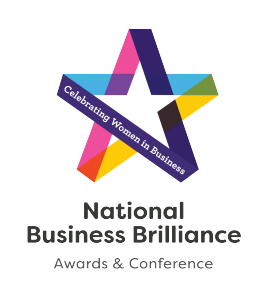 NATIONAL BUSINESS BRIALIANCE AWARDS | Winners 2018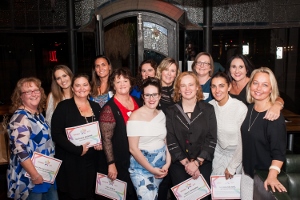 The National Business Awards are all judged, there is no social media voting, so all winners will be determined based on merit.
The judging panel is made up of the Award sponsor (a Biz Mum who has experience within the field and is managing the category) and two guest judges.
Winners were announced at the National Business Brilliance Awards Night on Saturday, May 26, 2018 in Melbourne.
The Business Brilliance Awards is proudly sponsored by Kid Magazine.
WINNERS AND FINALISTS
Best Juggler - sponsored by Sponsored by Helen Ebdon, Affirming.com.au
WINNER:
Kate Cashman - The Breath Between
FINALISTS:
Caroline Guillemain-Brunne - Organise.Curate.Design

Lyndal Harris - Podcast VA
Guest judges: Amy Revell of Simply Organised, helping people find calm and peace via decluttering and organising their homes & Elise Easdown, Aussie & NZ owner of Whats On 4, mum of 3 and Blogger at Everything Elise
Best Life & Business Clarity - sponsored by Fiona Redding, The Happiness Hunter
WINNER:
Chloe Watts - Blueberry Co
FINALISTS:
Renee Mayne - ReneeMayne.com.au
Naomi Arnold - NaomiArnold.com
Guest judges: Leonie Percy, Mentor, Author & Speaker at leoniepercy.com & Charma Voller, HR & Career Consultant and all round good sport (!) at Charma Voller Consulting & Calm Down Mumma
Most Influential Brand - sponsored by Annemarie Cross, AnnemarieCross.com
WINNER:
Sam McFarlane - Sam Says
FINALISTS:
Meg Burrage - BubDesk
Sarah Hua - Jobs for Mums
Guest judges: Renae Howard, founder of GOSH Creative & Suzanne Chadwick, total adrenaline junkie and CEO, founder and brand builder at The Connection Exchange working with women in business to build their business and brand in an ever increasing crowded market place.
Best Service-Based Business - sponsored by Rosie Shilo, Virtually Yours
WINNER:
Rachel Keeling - Hands-on Heads
FINALISTS:
Monique Eddy – A Virtual Copywriting Monstar
Annika Persson – Travel Counsellors
Guest judges: Vanessa Thomas, Business Owner of Synkd Design and Marketing and One Dynamite Gal (!) & Peta Eriksson of Hummingbird Franchise Support, Franchising Support Guru, bringing passion and zest to any business.
Best Innovative Product - sponsored by Cath Connell, Wholehearted Marketing
WINNER:
Emma Clohesy – Happy Hands Happy Heart
FINALISTS:
Julie O'Donovan – Wonsies
Emma Veiga-Malta – Bespoke Backdrops
Guest judges: Monica Meldrum, Founder and Director of Whole Kids, Australia's award-winning provider of organic snack foods for children & & Carolyn Chambers, Founder and Director behind Fourzero; passionate about quality made products for the whole family and will never give up - whether it be IVF for 10 years to have our son or starting my business from scratch learning to sew!
Best Social Media Success Story - sponsored by Loren Bartley, Impactiv8
WINNER:
Kylie Archer - Kidgredients
FINALISTS:
Jenny De Lacy - The Visibility Coach
Kate O'Mealley - Oh My Word
Guest judges: Sasha Peakall and Samantha Rovis, both from Impactiv8.
Client Delight Award - sponsored by Susie Campbell, Little Black Book Marketing
WINNER:
Lou Duggan - Cake 2 The Rescue
FINALISTS:
Helle Warming - Lucas Loves Cars
Leanne Woff - Virtual Infinity
Guest judge: David Howells of DavidHowells.com.au, Business Mentor and Numbers Guru & Neeley Molinaroli, freelance Social Media extraordinaire and mum of multiples
Best Web Presence - sponsored by Julie Allen, Biz Yourself
WINNER:
Helen Spencer & Jacqui Evans - Two Girls and a Laptop
FINALISTS:
Debbie Hatswell - Story Mama
Tenille Abbott - Collaboration Station
Guest judges: Roxy Walsh, fab chick and owner of Rocko Designs and Kids in Adelaide & Merryn Padgett, founder of Brand Nirvana, bringer of brands to life and a sucker for subtle decorations on the letter 'g'.
Best Photo for Business - sponsored by Fi Mims, Fi Mims Photography
WINNER:
Brooke Taylor - Five Little Faces
FINALISTS:
Marie Miles - Bob and Frank
Belinda Pawlik - Belinda Lee Photography
Guest judges: Holly Cardamone from Blue51 Communications is a Communications Specialist, word nerd and water baby and Johannah Barton from Confetti Design is a Brand & Web Designer & Raw Foodie
Writing Excellence Award - sponsored by Sarah Garbuio, The Business Butler
WINNER:
Harriet Edmund - HarrietEdmund.com.au
FINALISTS:
Erica Louise - Erica's Hub
Mel Daniels - Meld Business Services
Guest judges: Emily Webb, Melbourne-based journalist and crime writer who also has a weekly podcast - Australian True Crime with Meshel Laurie on iTunes and Soundcloud & Bec Derrington, amazing biz mum and founder of SourceBottle
Best Community-Minded Mum - sponsored by Dr Nicole Highet, Founder of COPE: Centre of Perinatal Excellence
WINNER:
Samantha, Rachel & Gabi - The Pink Elephants Support Network
FINALISTS:
Rachelle Panitz - So Brave Project
Amy Dawes - Australasian Birth Trauma Association
Guest judges: Denise Hall, great chick and founder of The Entrepreneurial Mother & Katrina Hart, Senior Manager - Development at the Children's Hospital Foundation
MLM Superstar Award - sponsored by Fran Pratt, KISS to Sell & Arbonne
WINNER:
Moira Tobin - duck's back - move.grow.cook
FINALISTS:
Tracey Hall - Ethical Direct Selling Group
Carolyn Apostolou - doTerra
Guest judges: 
Fiona Lindsay, Coach and Mentor who loves to support network marketers at The Networking Formula and lover of all things with bounce - people, business and tennis balls & Kara Vaina of My Mindful Year, lover of all things chocolate and mindfulness stationery addict.