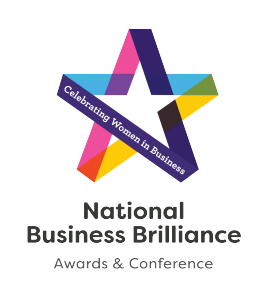 NATIONAL BUSINESS BRILLIANCE AWARDS | Winners 2014
The Brilliant Biz Mum Awards are all judged, there is no social media voting, so all winners will be determined based on merit.
The judging panel is made up of the Award sponsor (a Biz Mum who has experience within the field and is managing the category) and two guest judges.
These are the winners and finalists for the 2014 Awards.
PRIZES
Prizes for the winners included:
A beautiful sterling silver charm bracelet worth $150 for each winning Brilliant Biz Mum, with thanks to Little Silver Prints.
Business package with products and services for your success including mentoring sessions, eBooks, homestudy courses and more.
FINALISTS
Best Juggler - sponsored by Robyn Amott, Bless this Mess
WINNER: Michelle Wright, mishfit franchising pty
FINALISTS:
Victoria Sylvester, Little Bairn
Lorna Berry, Platform B
Guest judges: Danielle Storey, Director and Communications Manager of The Cartridge Family, Motivational Speaker and Mentor at Million Dollar Relationships & MaryAnne Bennie, Expert Professional Organiser, Author, Trainer and Speaker at in8 Home Office Life Organising
Best Plan of Attack - sponsored by Fiona Redding, Business with Vivacity
WINNER: Dawn Anglicas, MYR Kids
FINALISTS:
Lorraine Salvi, MumsDelivery
Leanne Dudley, Bumblebee Baby and Children's Markets
Guest judges: Helen Roe, Marketer and Mentor for Creative Entrepreneurs at The Orange Lantern & Charma Voller, HR & Career Consultant and all round good sport (!) at Charma Voller Consulting & Calm Down Mumma
Most Influential Brand - sponsored by Annemarie Cross, AnnemarieCross.com
WINNER: Katie Forsythe, Parenting Prep
FINALISTS:
Karen Gunton, build a little biz
Lisa Koba, Cheeky Little Soles
Guest judges: Kathleen Ann, International Award Winning Marketing Coach and Money & Marketing Champion for Heart-Centred Women In Business at Power Up Your Marketing & Indy Hilditch, Director and Chaos Manager at indyvisual

Best Service-Based Business - sponsored by Rosie Shilo, Virtually Yours
WINNER: Debbie Demooy, Rad Bookkeeping & Secretarial Services
FINALISTS:
Catherine Rosalion, Autism Support
Korryn Campbell, Virtual Office Solutions
Guest judges: Vanessa Thomas, Business Owner of Synkd Design and Marketing and One Dynamite Gal (!) & Diana Pettie, Professional Productivity and Peak Performance Coach at Hopscotch Coaching
Best Innovative Product - sponsored by Julie Allen, Biz Yourself
WINNER: Jacklyn James, Kiddies Food Kutter & Safety Food Peeler

FINALISTS:
Brenda Robinson, Natures Blend
Amy Mochi, Speccles
Guest judges: Rebecca Quayle, National Account Manager at Outlook Australia Pty Ltd & Cath Connell, Marketing and Brand Consultant, Spicycat Creative
Best Social Media Success Story - sponsored by Loren Bartley, Impactiv8
WINNER: Katrina McCarter, Bubbler Deals
FINALISTS:
Debbie Hatswell, Story Mama
Tania Usher, DARE Online Magazine
Guest judges: Cheree Robinson, Founder of Social Media by Cheree & Cherie Clonan, Digital Media Editor at Down That Little Lane
Most Out of the Box Marketing Campaign - sponsored by Joni Edson, M Plus PR
WINNER: Amanda Steidle, Healthy Mums
FINALIST:
Amanda Tuckerman, Macaroon Kids
** only two entrants fulfilled all the required criteria for this Award to become finalists
Guest judges: Louise Guy, Owner at Guy Designs & Jonathan Edwards, Owner at All About Print
Best Mum in Biz Boss - sponsored by Kate Sykes, Career Mums
WINNER: Korryn Campbell, Virtual Office Solutions
FINALISTS:
Gillian Lee, The Rhythm Tree
Kristy Edwards, Mum's Virtual Assistant
Guest judges: Emma Grey, biz-wrangler at WorkLifeBliss, novelist and mum of two teens and a threenager & Denise Hall, ex-Business Owner turned Exit Strategist and Business Broker at the entrepreneurial mother
Best Web Presence - sponsored by Meirav Dulberg, Webby Web Design
WINNER: Debbie Hatswell, Story Mama
FINALISTS:
Emma Marks, Mums Lounge
Helen Butler, Clutter Rescue
Guest judges: Sharon Latour, Chief Marketing Officer at Marketing Bee & Ana Urban, Online Marketing Manager of iformat
Best Photo for Business - sponsored by Ramona Lever, Branding Headshots
WINNER: Catherine Rosalion, Autism Support
FINALISTS:
Dhea Bartlett, dheas ideas
Faith Mila, Faith Mila Productions
Guest judges: Sheona Beach, Established Wedding Photographer at Sheona Beach Photography
Best Written Piece (non-blog) - sponsored by Sarah Garbuio, The Business Butler
WINNER: Anne George, word and web
FINALISTS:
Catherine Rosalion, Autism Support
** only two entrants fulfilled all the required criteria for this Award to become finalists
Guest judges: Lise Taylor, Editor of My Child Magazine & Bec Derrington, Founder of SourceBottle
Best Business Blog Post - sponsored by Amanda Jesnoewski, Velocity Media + Communications
WINNER: Martine Oglethorpe, The Modern Parent
FINALISTS:
Cath Connell, Spicycat Creative
Jenny Spring, Spring into Sales
Guest judges: Sally-Anne Blanshard, Founder and Director of Nourish Coaching & Louisa Claire, Founder and Director of Brand Meets Blog and super-passionate blogger!
Most Awesome Not-for-Profit Mum - sponsored by Serena Beirne, Mummy's Wish Inc
WINNER: Stephanie Woollard, Seven Women
FINALISTS:
Joanne Kosylo, Support for Mums
Catherine Rosalion, Autism Support
Guest judges: Melina Schamroth, CEO and Founder, multi-award winning social entrepreneur, speaker and author at m.a.d.woman and m.a.d.woman foundation & Katrina Hart, Partnerships Manager at the Children's Hospital Foundation