Thank you for your interest in learning about Bloom Networking!
Bloom Networking's philosophy is that everyone CAN succeed and deserves the best opportunity to grow and develop successful businesses, and individual visions.
Along the business path there's plenty of ups & downs, and being an entrepreneurial person can have difficult moments, making you doubt your destination. Bloom Networking was created to provide support, inspiration and connections with the right people who understand the journey & want to see you grow and blossom with satisfaction!
Based on the Mornington Peninsula & Melbourne Bayside areas, Bloom offers networking opportunities, guest speakers, regular communications and members who value what you bring to the forum.
An all female community for women in business, focused on nurturing your personal and professional development, encouraging you to step out of your comfort zone (because that's when great things can happen), and feel challenged and motivated to be the best you can be.
Whatever stage you're at as a woman in business, whether you've just planted the business seed or you and your business are fully blossoming, you will feel energised by the advice, support and assistance offered through Bloom.
Our Events have fabulous guest speakers & 15-20 women who attend, representing a diverse range of businesses across the Mornington Peninsula & Bayside areas. Along with an active community on the Facebook Page & closed Facebook Group especially for members, there are plenty of opportunities to get involved & meet new like-minded business savvy women.
Jo Schutt is a Mornington Peninsula Mum & entrepreneur who is driven by a passion for enabling and facilitating growth in people. Her ability to connect like-minded people has lead to many successful collaborations, partnerships and cross promotion relationships within the Bloom Networking and wider community.
Having a background in Naturopathy and a holistic approach to life gives Jo a unique ability to inspire people to nurture themselves, their business and relationships, to create a fulfilling work life balance.
Jo shares her knowledge and helps people move forward in business by running networking meetings at The Garden in Frankston, in Rye and Mornington each month along with 4 different mastermind groups where Bloom Networking Lily members meet on a fortnightly basis and help each other to flourish in business. She also runs one on one Strategy Sessions and has a particular passion for start-ups and helping people develop a new and exciting business idea.
"Bloom Networking has naturally attracted people who are not only passionate about their businesses, but also about making a difference in the world, it's a delight to be among these savvy business women and be able to provide a space where their visions are nurtured & achievements celebrated"
Jo Schutt – Creator & Owner of Bloom Networking
Bloom Networking Vision
To create a community of women who learn from each other, create valuable connections and are supported through their business journeys
Bloom Networking Mission
1. To provide a learning environment by facilitating highly motivational and informative Guest Speakers for personal and professional growth
2. To connect passionate women who feel valued for their contribution and experience the power of a like-minded community
3. To make a difference to the lives of the women involved, their families and the greater community
............. ............
Where it all started
Bloom Networking was originally created by two mums running our own businesses, myself, Jo Schutt and Renee Williams. After meticulous planning and research our first meeting was held in February 2012. This was a fantastic growth journey, as we connected with a wide range of wonderful women in business on the Mornington Peninsula.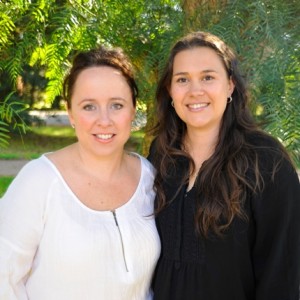 In February 2013 Bloom Networking evolved from a partnership to a solo venture as Renee went on to refocus on her business & love of travel as an independent travel consultant (Renee Williams TravelManagers) and her two beautiful children. While I'm thoroughly enjoying the Bloom journey, I eagerly acknowledge that it would not be possible without the first 12 months of partnership with Renee and her continued support of Bloom.
Four years on Bloom is going from strength to strength, and our forum is fast gaining a reputation as a nurturing, enthusiastic growth platform for women in business. I look forward to welcoming you to Bloom to enjoy the connections and commitment of business women for yourself.