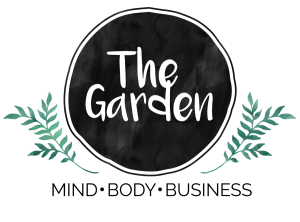 The Garden is a thriving Mind, Body, Business Hub for start ups, entrepreneurs and holistic practitioners to grow their business. This multipurpose venue has several different spaces including, co-working, a workshop room & smaller meeting room, 4 consulting rooms a multimedia creators studio and a retail space.
Name: The Garden Frankston
Contact: Emily Jones & Jo Schutt
Address: 4 Ross Smith Ave West, Frankston
Email: admin@thegardenfrankston.com.au
Website: www.thegardenfrankston.com.au
Facebook: www.facebook.com/TheGardenFrankston
Instagram: www.instagram.com/TheGardenFrankston
Emily and Jo were brought together by their respective businesses, Emily being an active and contributing member of Jo's Bloom Networking Mastermind program. Discovering they share a vision of moving their businesses out of their home offices and creating a place for other businesses to flourish, they decided to take on the exciting challenge of making their vision a reality. The seed was planted & very quickly began to grow & blossom.
Emily is a wellness practitioner specialising in birth, babies & parents and Jo has a history in natural therapies and event management for holistic businesses as well as running a very successful women's networking community. Through various collaborative endeavours they have fostered a mutual understanding of the important factors that make for a successful collaboration to bring their combined passion, knowledge and business expertise as a foundation for this idea to grow into something big.