Doing what you love – even if it hurts!
I think this huge WIN is worth sharing because it's been one hell of a journey to get to this point and writing a blog about it is a good way to celebrate, because it's too early in the morning (maybe even the process) for champagne.
Plus it's a nice way to tell people before announcing it to the whole world - or at least a few thousand people on social media (I've finally learnt that lesson) that, the Blooming in Business podcast HAS FINALLY been submitted to iTunes and Stitcher! woohoo! I
t takes a few days for approval but oh my crikey lordy that few days of extra waiting is nothing compared to the lengthy drawn out frustrating process this has been. It's literally been MONTHS in the making and has taken way longer than it should have. But, tech and I are just not friends a the moment, on any level! Stuff that should be relatively easy has brought much anger and tears of frustration!
................................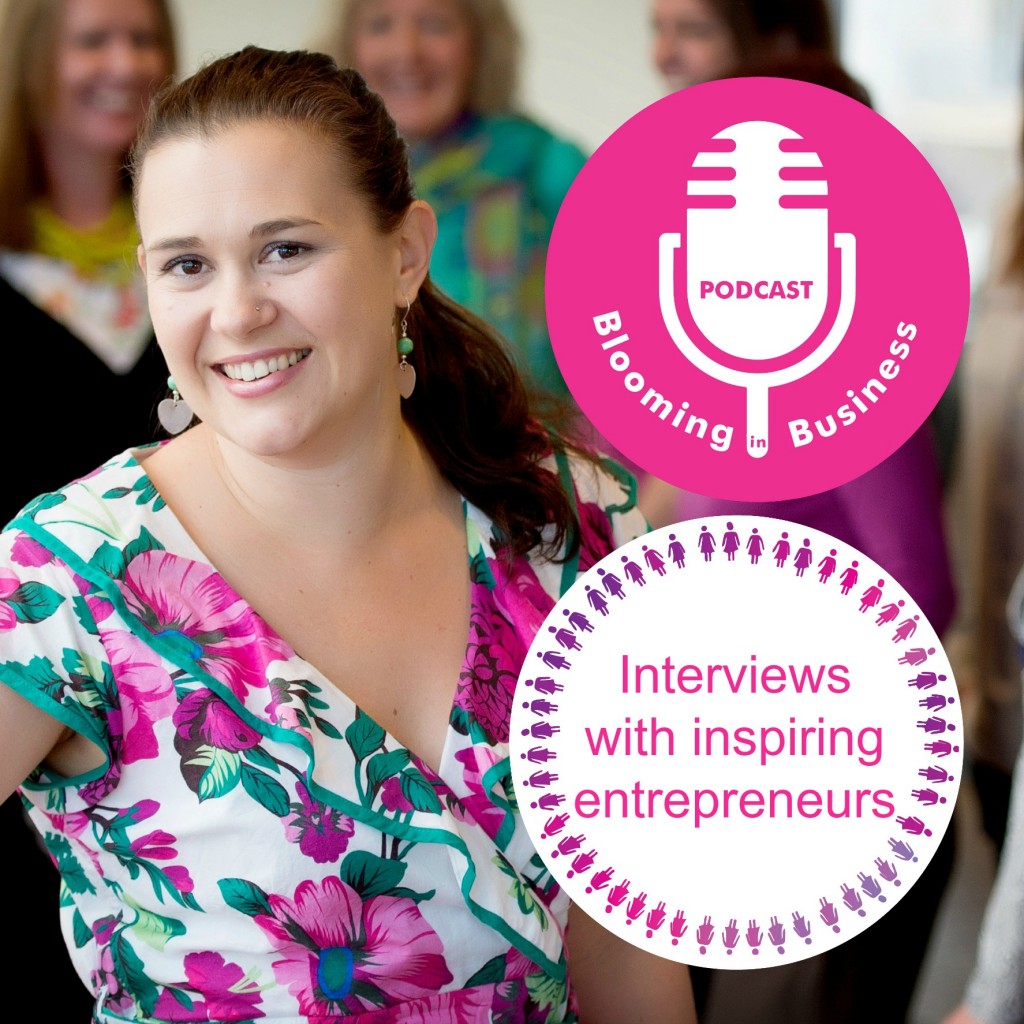 I admit I'm not practicing what I preach here: 
"do what you're good at and get someone else to do the rest"
"Consider how much money you'd save by outsourcing"
I have said many times!! followed by the key factor:
A huge chicken & egg situation for many of us solo operators, but for me the vision of having a VA / PA / admin person to do all of the time consuming tasks for me is one of the things that keeps me pushing forward, along with the satisfactory feeling of having achieved something BIG!
.............................................
You see, I do really love mastering (or at least being competent at) technical things like recording, editing & submitting a podcast. I signed up to the Radcasters course about SEVEN months ago. I invested in a great microphone and some sound proofing tiles, lined the back shed with them, put a table and chairs in there and voila - about two months has gone by. 
................................
I recorded the first episode with Leesa from Nurture Nutrition & Wellness and when I began editing it I realised that the sound was too low. Another few months went by.
................................
I recorded another episode with Jess from Cocoon Skin + Body which I spent a day editing and this is what has now been submitted as the first episode and I've rescheduled to re-record Leesa's episode soon. Plus I have an interview with Vanessa from Transformations Beyond Beauty Wellness Studio ready to edit - so we're on a roll now.
................................
But, the process - choosing a hosting platform & signing up, getting iTunes only my laptop, these things were incredibly tedious and time consuming tasks (that shouldn't have been). Coupled with the fact that my emails are acting like a spoiled brat having hourly tantrums (that's a whole other story). However, when weighing up whether I would be better off to outsource these things or do them myself, I have to admit that I REALLY do love figuring stuff out and I don't like giving someone else control of tasks without being competent at them myself.
 ................................
I guess that's the magic word isn't it - LOVE - were you thinking I was going to say - control? The fact is that even though there is potentially a great deal of stress involved, the FEELING of satisfaction & competency that I have is far greater than it would have been if someone emailed me saying "your podcast has been submitted".
................................ 
Don't get me wrong, there are many other things I would like to outsource, like cleaning and folding the washing, heck while I'm at it I could even include cooking dinner in there! But more seriously, creating and uploading my events in eventbrite and onto the website & uploading new members and when I am confident with the podcasting process and ready to move on to the next bright shiny object - I have no doubt I'll be ready to outsource that too. So yes, when I get a PA / VA / admin person he or she will be kept very busy!! But for now I'll continue on the 'just in time' learning curve that is entrepreneurship and keep adding new skills to my 'CAN DO' list .
 ................................
Stay tuned for more about this. We have Rosie Shilo from Virtually Yours coming back to speak at all the Bloom events in May and I'll let you know when the podcast is approved and LIVE to subscribe! So exciting!!