Janet McNeill – McNeill Real Estate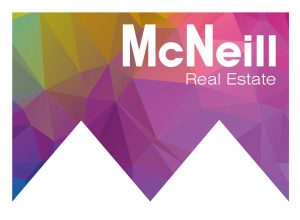 Animal lover, horse rider, quiet achiever, passionate about Real Estate!!! Award winning Real Estate Agent, TOP 20 VICTORIAN AGENT. My journey into a full time Real Estate role started when the GFC hit in 2008! Until then I worked in the Legal Industry in the Banking & Finance department of an International Melbourne Law Firm.  Real Estate was a challenge for me and I have found my passion!
I founded McNeill Real Estate to provide a more personalised service to people who are looking to make a real estate transaction.  My personal life experiences have included death, divorce and helping my dad deal with his day to day affairs since mum passed away.
I believe I have found my niche and am passionate about helping retirees and their families in particular.  Having experienced the minefield of juggling finances, Centrelink & shortlisting retirement accommodation options, with my dad it has opened a whole new world to me!  Speaking with clients and finding out about their particular issues regarding unexpected health issues and finding suitable accommodation has made me see that many people are overwhelmed by the whole process.  I intend to make the decision regarding their current home an easier one, and if selling is the best answer, then I will make that a simple and easy process.
I also know how tricky it can be as a female to get the right advice and juggle work & family in this fast paced technological world!  Dealing with 'typical' male salesman can sometimes be a bit daunting for us women, so having a female who understands you and who values your time as much as you do puts you in a position of control over your own destiny!
My business nurtures and empowers women and retirees to confidently make decisions about their future.  I believe it is important for the older generation to have family members involved in our meetings and discussions (wherever possible), so that we can be sure they understand and are happy with the process.  Hearing stories about some retiree's experiences with service providers makes me cringe!
I am a published author, local resident and arguably the area's most respected and trusted agent, I am passionate about helping you make your real estate dreams a reality.
My business can take care of your next move, so you have more time with your family, more money in your pocket and a great real estate experience.
Name: Janet McNeil - McNeill Real Estate
Address: PO Box 3060
Mornington VIC 3931
Phone: 0419 503 327
Email: janet@mcneillrealestate.com.au
Website: http://mcneillrealestate.com.au
Facebook: https://www.facebook.com/JanetMcNeillRealEstate