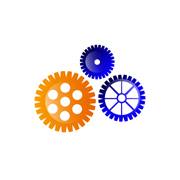 The Small Business Geeks was created after listening to too many stories from Small to Medium sized business owners talk about how they have been let down online, didn't understand technology, sick and tired of doing paperwork and book work at the end of an 60-80 hour week, and wanted someone else to just "do" or "look after" their online life for them.
How many times do you get spam email and even phone calls from those unscrupulous, lousy English writing so-called search engine experts? Many organizations claim they can get you first page Google rankings and heaps of traffic coming to your website and the best website design. Is there anyone you can trust anymore?
Most business owners we speak to say their biggest challenge is (after getting a website) that they need more paying customers, need help with online marketing, and want to understand how social media affects their business.
They went on to explain that they used to be able to rely on Yellow Pages ads, a few other print ads and word of mouth marketing and they were doing great. Next thing they knew, their business resembled a ghost town … What should they do now with this depressed economy and new customer search habits?
Online marketing, website design, search engine optimisation and social media are overwhelming, technical, complicated and continuously changing. Where should you start? What's the best thing to spend money on?
We want to help business owners with affordable, effective websites and online marketing services that help them be more profitable.
Business Name: The Small Business Geeks
Contact: Merrin Munroe
Location: Mornington Peninsula
Phone: 1300 821 739 or 0409 821 685
Email: info@thesmallbusinessgeeks.com
Website: http://thesmallbusinessgeeks.com
Facebook: https://www.facebook.com/thesmallbusinessgeeks
LinkedIn: https://www.linkedin.com/in/merrinmunroe
Twitter: https://twitter.com/TSBGeeks
YouTube: https://www.youtube.com/user/SmallBusinessGeeks